Players such as Didier Drogba and Eden Hazard are part owners of teams in the States. But its not MLS that attracts them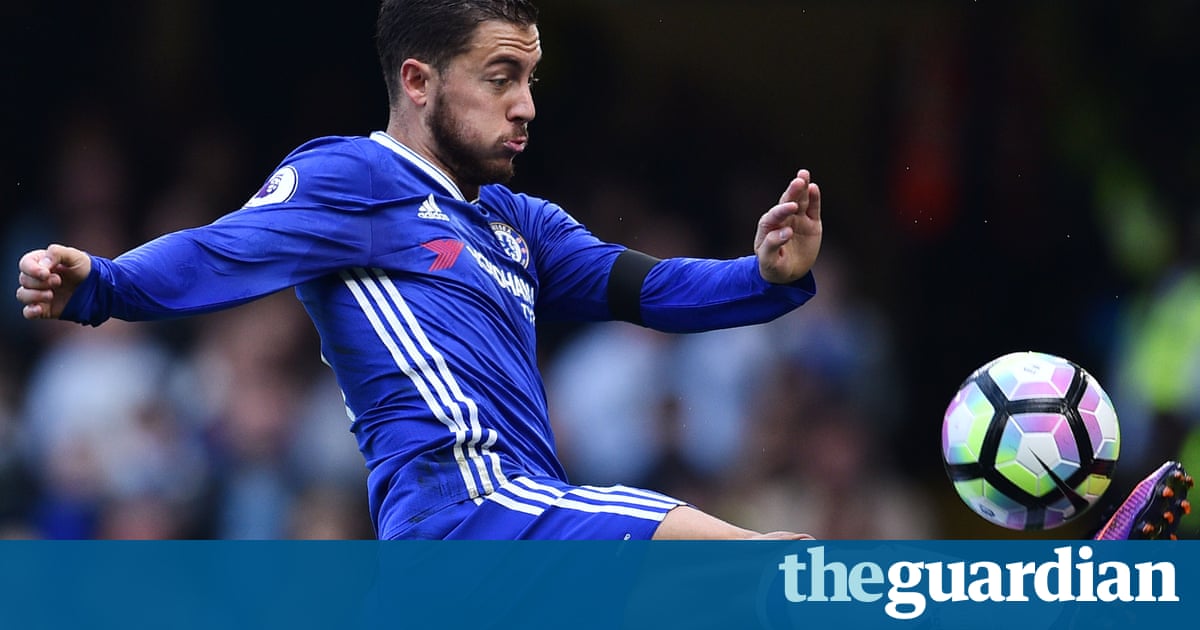 For years, the foreign soccer star was a fleeting sight on American soil: they came, they partied, they played a few games and then … they left. Now though, they're not just passing through on an offseason Las Vegas binge or seeing out their careers in MLS. A new wave of stars are putting down roots by investing in Americas professional game.
But its not the top league MLS that they're interested in. Theyre throwing themselves into second-tier competitions such as the North American Soccer League and United Soccer League. They're either joining fledgling, ambitious outfits, as Didier Drogba has done as a co-owner and player at Phoenix Rising FC, or creating new clubs altogether: Paolo Maldini co-founded Miami FC in 2015, while Demba Ba, Eden Hazard, Yohan Cabaye and Moussa Sow recently co-founded a San Diego club that will start play in 2018.
Many American fans, to the extent that they think about the lower rungs of professional soccer at all, imagine ropey matches played in front of sparse crowds at small-college stadiums. The reality is that the experience varies widely: FC Cincinnati, for example, regularly pull in more than 20,000 fans. Still: for stars used to playing in massive stadiums to a worldwide audience, why start so small (Drogbas Phoenix Rising play in a stadium with a capacity of 6,200)? The answer lies not only in the game's potential in America, but also the idiosyncrasies of Stateside soccer.
For starters, MLS is a single-entity structure. Its centrally owned and shares revenue among its teams. This business model, created from lessons learned in the aftermath of the supernova-like collapse of the Pel and Johan Cruyff-era NASL, has ensured the long-term health of the league. Its critics, however, say that owning an MLS team really means owning the rights to a team: owners essentially buy membership into the league, and agree to its terms. Likewise, every MLS player technically has a contract with the league, not with his club. For European-based players who've spent their lives in the system used by the rest of the world, where branding, commercialization and player transfers are the revenue-generating engines of clubs, this can all seem especially yes foreign.
And then theres the cost: the franchise fee to join MLS is $150m. In addition to that, the league demands that expansion teams play in a soccer-specific stadium. In other words, to simply get a meeting with Major League Soccer requires proof you have over $100m at your disposal; the ability to build or renovate a stadium; and the full cooperation of a city government. And that's before you put together a team of players technically owned by someone else.
Now compare that with the second-tier. For less than $10m and an agreement to rent a stadium, youre in business. The most vivid real-world juxtaposition between MLS and the lower leagues is David Beckhams ongoing struggle to launch an MLS team in Miami, while across town, Italian billionaire Riccardo Silva and Paolo Maldini launched Miami FC in the NASL within one year. The club plays at Florida International University's stadium, employs Alessandro Nesta as its coach, and recently won the leagues first-half championship in only its second season.
But it is in player acquisition and development that the differences are starkest. In transfers involving an MLS player to an outside league, the league office has a seat at the bargaining table and its hard to imagine it wants its best players to leave. The league also gets a third of the transfer fee, while the selling club gets two-thirds (this proportion rises in favor of the club if the player is home grown). But of the clubs takeaway, anything beyond $650,000 must go toward team operations.
In nearly every other league around the world, player movement is one of the main drivers of revenue, since players are contracted to their teams. And in Americas lower leagues, the reality is if a club sells two or three players they've developed, they can pay their bills for two years. And it just so happens that places like San Diego, Phoenix and Miami are not only great cities to retire for a moneyed professional athlete Drogba is said to love life in Arizona, and has brought his family out to live with him theyre also among the most fertile soccer regions in the country.
Youve got Demba Ba and Eden Hazard looking at this and going, OK, wheres the most talent in America? says Eric Wynalda, the TV analyst and former US international. Well, it might be the Hispanic kids living right next to the border. OK, lets move there.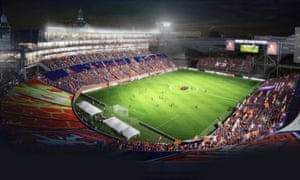 Read more: https://www.theguardian.com/football/2017/aug/01/didier-drogba-eden-hazard-owners-us-soccer-usl-nasl